Day 4
Typical Mercado in Barcelos.
The open market is located every Thursday in the central square, it is a large area where you can by everything you need such as food, shoes, clothes, craft, souvenir, flowers and much more.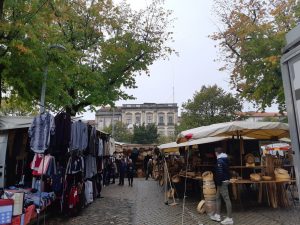 The prices are really good and sometimes you get some little discount too.
The market is also a good opportunity to meet friends and enjoy the atmosphere.
Just few pics to show it.