By Kinga Luczak
WE HAVE ARRIVED!
Monday 11.02.2019 – Woke up to a lovely sun, at 10 o clock we went to discover how beautiful Granada is ! There is La Alhambra y el Generalife where the Muslim rulers resided, It can be quickly reached by climbing very top of big stairs by our flats! the way down is way easier though. Overall the town is very big, easy to get lost in. I have tried local churros con chocolate and burgers 😉 I went to my work placement which is Best Life Experience to get familiar with and meet people working there. Our group had a tour around Granada to discover local places. We seen Granada Cathedral, which was beautiful and shows the Spanish style of Renaissance architecture, and just in the centre of town !
Tuesday 12.02.2019 – My work experience started at 11 😉 I got to know the crowd. The placement looks very nice and comfortable environment 🙂 we had a bit of issue when electricity was off for 30 minutes but the issue got solved. I have finished at 2 pm. Some of us decided to visit Nevada shopping center for the evening. the shopping Mall is Huge! with a lovely view at the mountains. We have decided to take a taxi from Plaza Nueva, which is one of older squares in Granada. and discovered the river flows under it !
Wednesday 13.02.2019 – My work starts at 11. My task for today was to Add information to Best Life Experience website, giving the times and place of departure for different places from Granada! both information were in Spanish and English. I have used PrestaShop which is designed to do that and the information goes directly to the Website! I think I have learnt some more Spanish using it;) I also met a new person in my work placement. She is also Polish ! Arrived to the apartments at 2 pm, I have went to Local Super Market, then few of us could go to the roof enjoy some sunshine and a beautiful view on the Granada ! Our group organised trip to The top of mountains which is Sacromonte neighbourhood for the evening. We could spot a cave houses which are very far in the mountains occupied by Jewish and Arabs and gypsy's and will visit sometime next week. looking forward to it ! Also I got chance to try local Tapas.
Thursday 14.02.2019 – Today day started the same, we had another surprise at work ! no electricity for few minutes. thankfully they sorted it out very fast. I was making sure all trips are up to date with information on the website. I had made few mistakes but sure it was only my second day of work ! 🙂 I was told I catch up very fast. After my work, Myself and Another person from the group went discover Granada again ! we did miles of walking, it was great even though I thought we got lost for a bit. We discovered The Arc of Elvira, which used to be main entrance to town and its there since 11th Century. By the Granada Cathedral there is a Alcaiceria which is Arabic market constructed in the 14th century, so I decided to get some Spanish souvenirs. The sun was shining at us the whole time. I had a bit of time to relax after so I decided to do some cooking myself, Spanish food is too good and I need to keep my diet ;D at 6pm the whole group met outside of the apartments and we had a trip to Flamenco show. That was really good! I have never seen so talented people, and got to know some of their culture.
Friday 15.02.2019- Another day with Best Life Experience. the day looks very quiet today. I was asked to prepare some of the 'Breakfast Bags' for the organised trips groups. Office looks busy today 🙂 but good thing we all look forward for the weekend. Together with the whole group we organised evening for ourselves to local Bar. It was very interesting and fun!
Saturday 15.02.2019 – Today was my 'Stay in Bed' kind of day. However later that evening, as it was so nice and hot outside, I have decided to do some discovery around Granada again! Alhambra grounds was the goal ! Few of us went around to see lovely cathedrals and palace around that grounds, we just made it in time to get into beautiful shrine ! It was interesting to see all of the Spanish Architecture and how they maintain it so well. Brunch after and chats At the local corner place 🙂
Sunday 16.02.2019 – The alarm just rang at 6.45am, we had a trip to Cordoba at 8am. Its over 2 hours drive so I decided to have a lovely nap in the bus before we have arrived. First place we have Visited was "Alcazar de los Reyes Cristianos" which means Castle of The Christian Kings. Alcazar is one of the most popular and known landmarks of Cordoba. I was fascinated with the architecture and designes they used. Following Later on oour group went to " The Great Mosque-Cathedral of Cordoba". It is another beautiful landmark of Cordoba and one of the largest! I found out it was occupied back in 10th century. In the free time between I could go and visit local shops and a lovely bridge just in the Centre of Cordoba.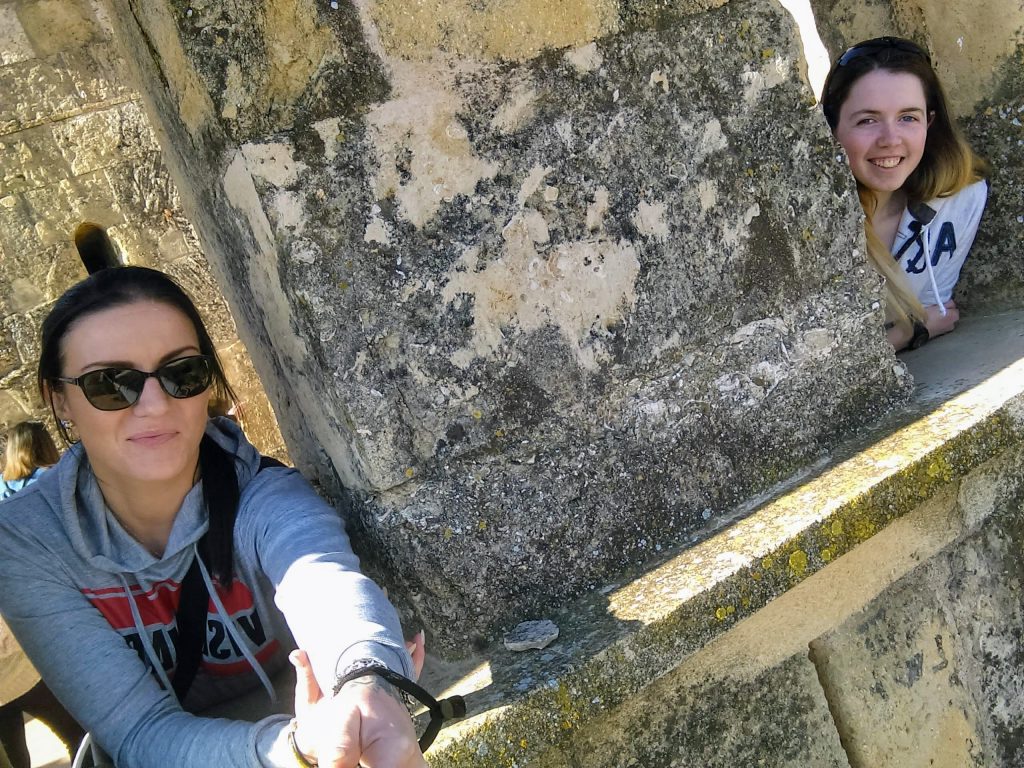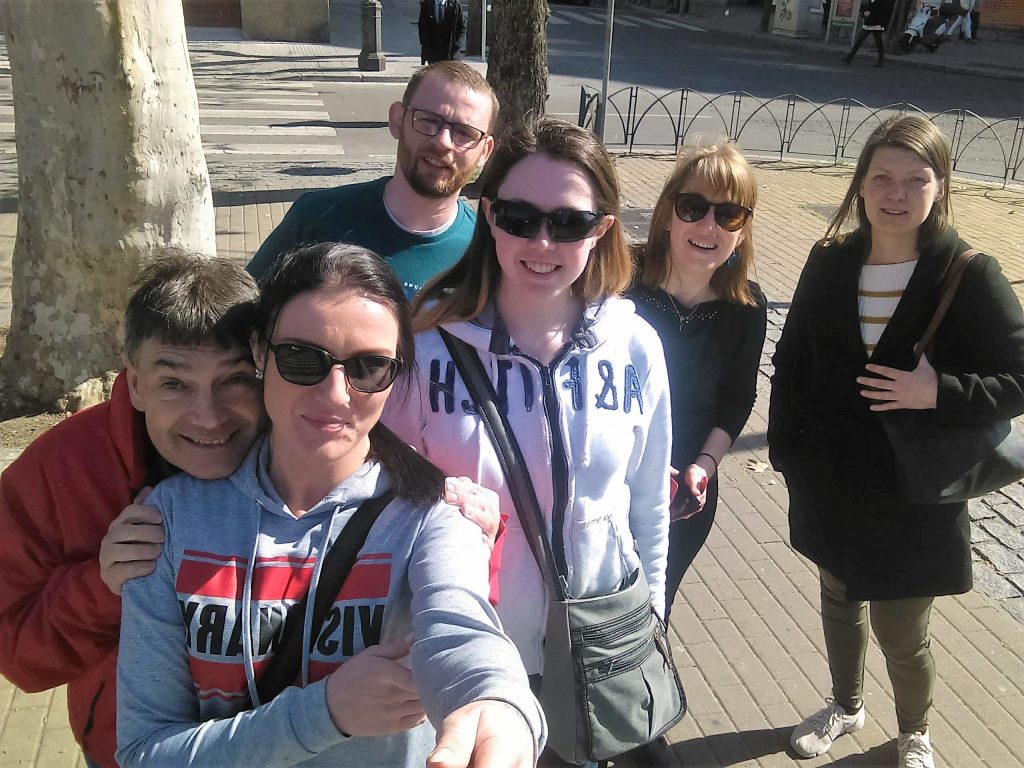 Learning Positive aspects of Week 1:
Over that week the most positive aspect I have learned is how to communicate with people different ways! Spanish people are very nice, welcoming and mad me feel very comfortable.
Challenges encountered:
Language is a huge barier between Local people, however I have learned how to communicate different ways! So the biggest challenge was the language. Granada is a massive town and little roads can be very confusing so i got lost couple of times, at the end of the week I can say that I feel comfortable with moving around and finding places Im looking for.
Self Evaluation:
I'm very proud I faced such a challenge coming over to Granada. Its a big challenge to be in completely different place, foreign language plus attending work. I have learnt a lot within that week.
Cultural:
Spanish Architecture is very interesting, as i have mentioned in my blog above I have seen amazing buildings and unique designs. It a once in a life opportunity that could never happen again so I look forward to see more next week!.